Message from the President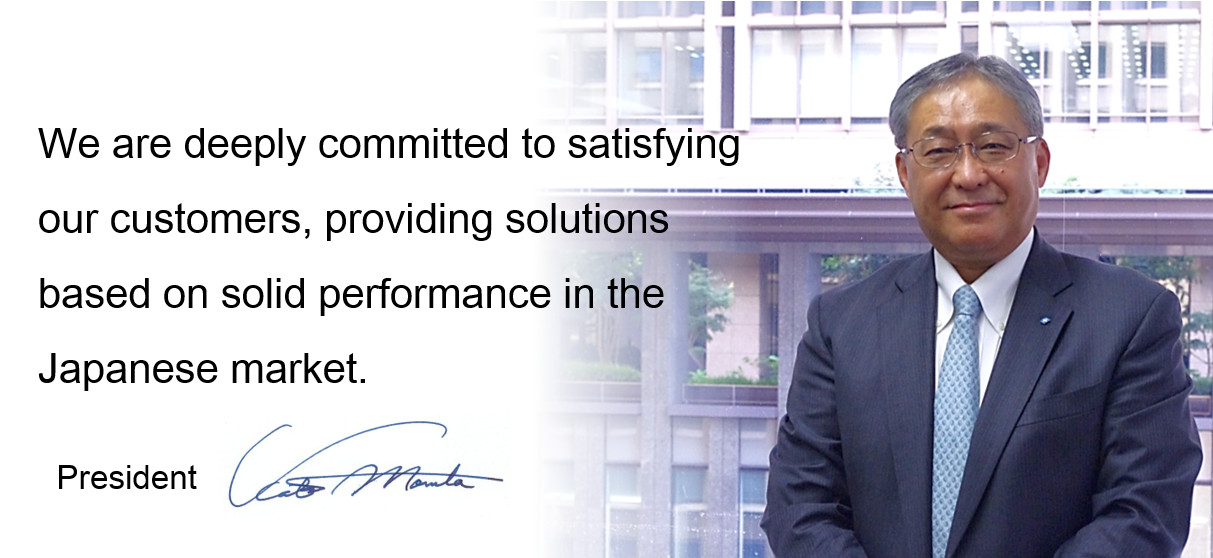 Since its foundation in 1952, Shintoa Corporation has remained in step with the times and taken on challenges in a range of business fields, aiming to become a significant, customer-oriented trading company.
We strive to grow with our customers by creating added value in Petcare, Feedstuff, Food & Beverage Vending Machine, Metal & Machinery, and Aerospace & Marine business.
We have established a strong and unique presence in each field, and we seek to develop new businesses in these areas.
We are committed to helping our customers succeed in the Japanese market, and helping Japanese firms expand overseas by utilizing our specialized knowledge and established relationships with leading companies. We provide our customers with services such as opportunity research, strategy creation assistance, marketing & sales, introduction to business partners, and distribution transactions at minimal cost for maximized return.
Our aspiration is to continue to grow, keeping pace with the times, by focusing on customer satisfaction. Meanwhile, we will help our employees enrich their lives and will fulfill our corporate social responsibility so that we earn the trust of society.